Larson's Home Exteriors specializes in quality home improvements that stand up to the Milwaukee area's unpredictable climate. We provide a variety of exterior home renovation and remodeling services and recommend only the highest quality construction materials. If you are planning to renovate the exterior of your home, we can help you optimize your financial investment and enhance the premium appearance of your property.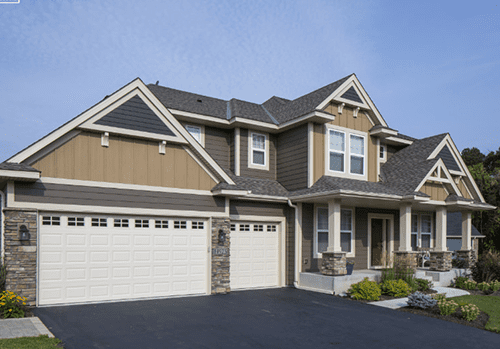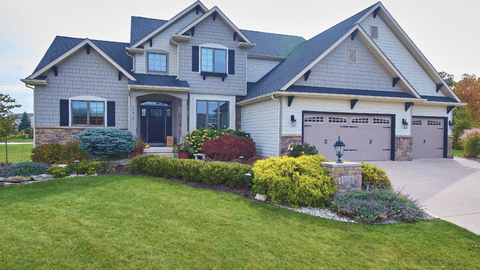 Siding and Trim
Our maintenance-free siding and trim completely eliminates the need to paint! New siding will increase the value of your home and provide proper protection from the elements. You get a beautiful, natural wood look with enhanced protection from insects and pests.
Read More
We proudly recommend LP Building Products for your siding project. LP SmartSide Panel siding is used like wood but performs with the strength of engineered siding. One of the best-selling products in the distinctive Architectural Collection, LP SmartSide Cedar Shakes can be used on the entire home or as a decorative accent to achieve the authentic look of cedar shakes.
Now you can easily achieve the look you want with LP SmartSide Trim and Fascia. You'll get a premium appearance that enhances the curb appeal of any home.
We offer LP SmartSide, Mastic vinyl products, and James Hardi cement board. Each has specific strengths depending on the project. We also occasionally work with natural cedar products.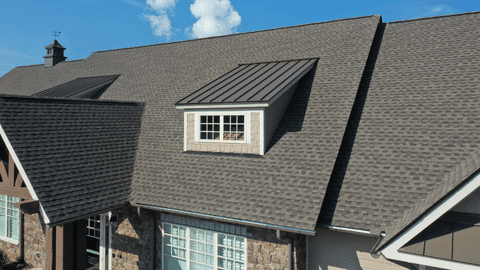 Roofing
We are roofing experts! Whether your roof needs repair or total replacement, you don't want amateurs working on your roof. Installing a modern roof system is more than just nailing down shingles. You can trust Larson's to do the job right while leaving your home and yard clean and tidy.
Read More
The advantages and features of newly installed roofing on your home are in demand for good reason. We offer fashionable styles and vast color selections that are on the cutting edge of technology. Our roofing experts can help guide you through your options to ensure your expectations are met. We can install new roofs as well as re-roof existing structures, and we can also finish a roof with guttering if needed.
Above all, our exclusive labor warranty will provide you with peace of mind and protect you against any unforeseen problems for many years to come. Ultimately, the roofing products we use makes each of our customer's homes more comfortable.
We work with Owens Corning, Certainteed, and GAF products. We are Preferred Contractors with Owens Corning and ShingleMaster certified with CertainTeed.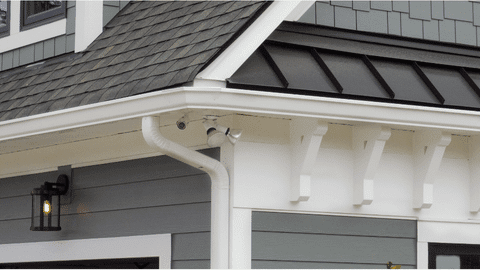 Gutters and Soffit
We like to say that gutters are almost as important as your roof and windows. A poorly functioning gutter system can wreak as much havoc as a shoddy roof or a house without windows. Quality soffit provides ventilation that is critical to the life of your roof and the comfort of your home.
Read More
A quality gutter system, complete with leaf-guard options, such as Gutter Cap Leaf Guards, will help avoid leakage and erosion for every season, for years to come.
Available in vented and non-vented, LP SmartSide Soffit provides you the ventilation you need and the look of wood you want. It's the perfect alternative to metal vents and provides airflow and insect resistance to meet most international building codes. Plus, LP SmartSide Soffit panels are easy to install because they work and cut just like traditional wood products.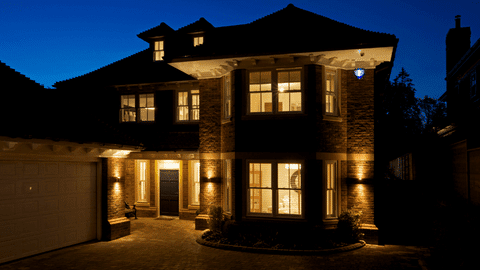 Windows
Greatly improve the appearance and energy-efficiency of your home with new windows! The right window will let in much more light while keeping the elements out. Our attention to detail during installation means that your quality windows will perform as designed for many years to come.
Read More
Keeping both efficiency and style in mind, we deliver to your satisfaction. We offer quality windows that comply with energy-saving standards in a wide array of designs, glass patterns, and colors.
We offer many window options: Low-E, argon gas filled, insulated glass, obscure glass, brass hardware, Sunclean PPG glass, azure and bronze-tinted glass, double strength and safety glass, interior grid systems, full and half screens, wood windows, stylish wood grain patterns, leaded/beveled glass, casements, sliders, double hangs, garden windows, basement hoppers, bay and bow windows.
We sell and install vinyl, wood, and fiberglass windows from Marvin, Andersen, Pella, PlyGem, Mastic, ProVia, Wadena, and Larson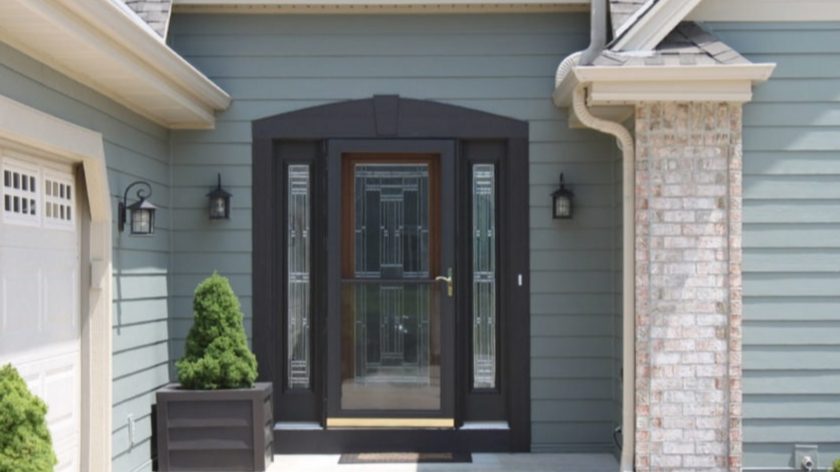 Doors
The doors into your home are an important focal point that must not be overlooked. A quality door will improve your safety and convenience every day. Larson's offers top-notch doors and door installation services that will make a difference in your security and comfort year-round.
Read More
Not only can we guide you through your door options, but you can be sure that we'll take extra effort to make sure the final look is flawless.
We offer the following door types: patio doors, entry doors, storm doors and security doors.
We sell and install vinyl, wood, and fiberglass doors. from Marvin, Andersen, Pella, PlyGem, Mastic, ProVia, Waudena, and Larson