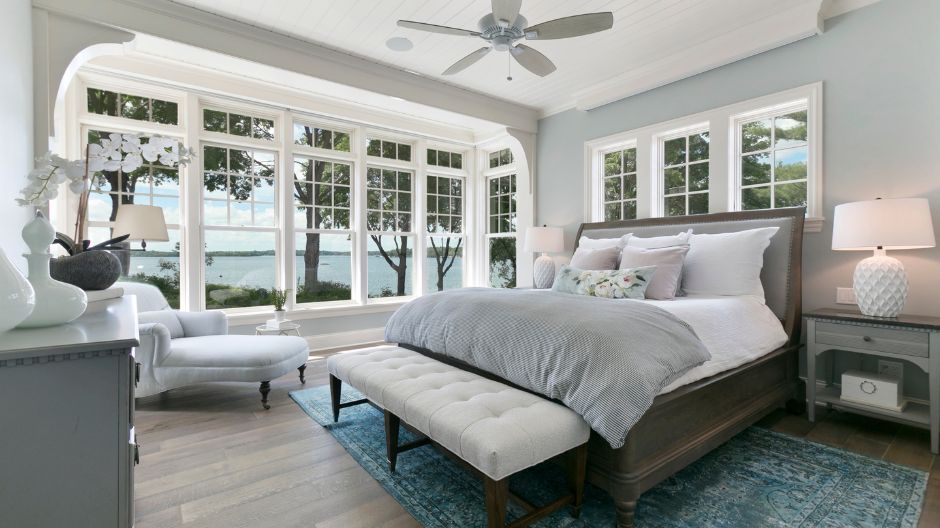 Your windows are a beautiful source of natural light in your home. However, if your windows show signs of wear and tear, they can become a safety hazard and their purpose is thwarted.
At Larson's Home Exteriors, we understand that window replacement is an important investment in both style and functionality. Our team of professionals is committed to providing high-quality, energy-efficient window replacement services to homeowners in Mequon, WI, and the surrounding areas.
Our Window Replacement Options
Our windows are not only stylish and visually appealing but also meet energy-saving standards, keeping your home comfortable all year round while reducing your energy bills.
Our energy-efficient window replacements are available in various designs, glass patterns, and colors. We offer Low-E, argon gas-filled, and insulated glass options that provide superior insulation and reduce energy consumption, resulting in lower heating and cooling costs.
We also offer other glass options, such as obscure, azure, or bronze tinted glass, and leaded or beveled glass for those looking for added privacy or a unique design statement. Our windows also come with brass hardware, Sunclean PPG glass, double strength, safety glass, interior grid systems, full and half screens, and wood grain patterns for added aesthetic value.
Our window replacement services cover a variety of styles, from casements to sliders, from double-hung to garden, and bay/bow windows. Regardless of which style you choose, our professional installation team ensures a perfect fit, maximizing the efficiency of your new windows.
In addition to our energy-efficient windows, we offer vinyl, wood, and fiberglass windows from top-rated brands, such as Marvin, Andersen, Pella, PlyGem, Mastic, and ProVia. We also have a range of options in different colors and styles to suit your taste, budget, and home décor.
Choose Larson's Home Exteriors
At Larson's Home Exteriors, we take pride in our craftsmanship and customer satisfaction. Our team works closely with you to ensure you get the perfect window replacement for your needs, and our stellar customer service ensures a hassle-free experience.
Contact us today to schedule a consultation and start enjoying energy-efficient, stylish windows in your home.